Hotel Info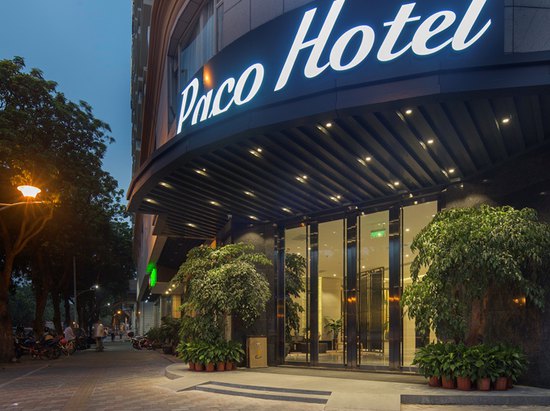 Paco Hotel (Shunde Beijiao Midea Group Headquarters) Foshan
is located in Yuejin South Road, Beijiao Town, Shunde District, Foshan City, Guangdong Province, which is known as 'an important town of China's home appliance manufacturing industry'. It is diagonally opposite to Beijiao culture square. It is adjacent to the famous old headquarters of Midea Group and Huicong home appliance city. It is close to Midea's new headquarters, Tanzhou International Convention and Exhibition Center, Guangdong design city and several industrial parks in Beijiao. It is about 10 minutes away from Guangzhou south railway station Foshan City is about 25 minutes by car. In the future, the double subway will let you travel freely, with superior geographical location and convenient transportation.
The hotel is managed by the brand franchise of Guangzhou Baigao hotel group. It is a large-scale foreign-related business hotel. Professional service receptionists provide you with considerate service, showing your dignity. It has nearly 100 exquisite guest rooms of all kinds. The lobby is equipped with free welcome drinks, high-quality bedding, luxury shower equipment, free self-service laundry, drying and ironing services, kungfu tea sets, satellite TV, domestic long-distance and local telephone calling facilities.
The hotel is located in the important business and tourism city center, focusing on the needs and experience of the guests, striving to create a fast, accurate and dignified guest service with the theme of quality, elegance, fashion and intelligence, so as to provide high-quality hotel accommodation services for middle-class white-collar workers.
Breakfast price
: CNY25($3.5) / person
Breakfast type
: Buffet